New in the UK – The Safety Gun Strap is a very well made, simple solution that keeps your rifle exactly where you want it – on your shoulder. No more tie-ing up one hand trying to keep your rifle steady!
What's more, you can use the Safety Gun Strap with virtually any third party sling so if you have a favourite sling – no problem – and it's really simple to swap between rifles.
It's also really easy to adjust meaning you can use the strap regardless of where you're hunting and how many layers of clothing you're wearing…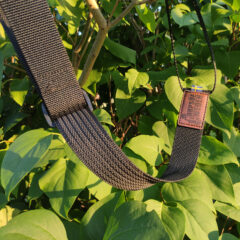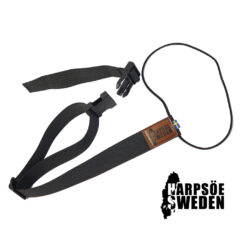 Safety Gun Strap (SGS) – TRACKING HUNTER V2
including UK postage
NOW IN STOCK!!!
Brand New to the UK – the SAFETY GUN STRAP from Harpsöe Sweden.
The Safety Gun Strap Tracking Hunter is the TOP level version of this excellent new product.
The most popular version of the Safety Gun Strap, The TRACKING HUNTER has non slip RUBBERISED webbing throughout – meaning no matter how challenging the ground – or how heavy your rifle, it's going to be held secure on your back!
Works with any rifle sling – and keeps your rifle safe and secure on your back.
£

37.50
Select options